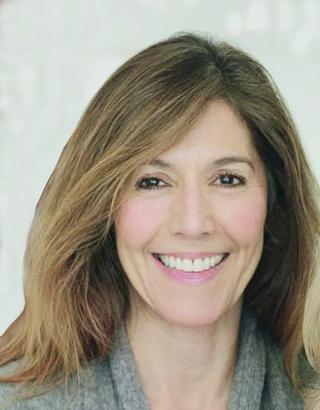 Irene Kerzner
Senior Sales Associate Brookline/Newton Office
617-566-8379

About Irene
Click here to see what The Boston Globe said last month about Irene Kerzner and Concierge Home Sales!
As the former owner of her successful design house "OKW" on Boston's Newbury Street, turning to real estate was a natural transition for Irene. Now, after over 15 years with Hammond Residential, she continues to bring the same sense of style and attention to detail to her clients. Her years of experience in the business world and knowledge of the marketplace instill a sense of confidence and calm, which serves her clients well.
Irene is committed to customer service by bringing informed and thoughtful insight to the buying and selling process and her caring and continued relationships with her clients have become a touchstone for her business. Irene understands what it takes to go out and make things happen with a proactive, positive approach, using honed skills combined with a wealth of creativity. Irene's easy way with people and her ability to "get" what people are really looking for, has earned her a long list of satisfied clients as well as prestigious honors such as "Boston's Top 20 Brokers" and "Who's Who in Luxury Real Estate."
In 2012, Irene joined forces with Heidi Wells of "Silk Purse Design" to create "Concierge Home Sales" (CHS). With years of experience in real estate, sales, marketing, advertising, and home design, this team is able to provide a truly comprehensive market-to-move service to their clients. All listings include professional home design by Silk Purse Design Group.
This pairing of real estate sales with home design services has resulted in 95% of CHS's listings selling after the first open house, and for well over the asking price!
Click below to see a sampling of the current offerings being marketed by Irene:
157 Winthrop Road #1, Brookline
103 Stimson Street, West Roxbury
CLOSED
57 Westbourne Terrace, Brookline
Real Estate Listings